About M A Hydraulics
Our company was formed in 1994 by Mr Martin Allery and for the early years we operated primary as a regional distributor for the UK sourced hydraulic system components.
Over the years, we have maintained a steady growth and have evolved into a well-regarded force in sourcing and distributing a wide range of mobile and industrial hydraulic pumps, valves and allied components.
We are exclusive agents for several European and World Wide manufactures and now have the resources to complete on a national level, with quality, trusted established ranges of competitively priced equipment.
The core of our range includes:-
Vivoil Hydraulic gear pumps, hydraulics gear motors and geared type flow dividers.
Luen Cartridge valves.
OMT Bellhousings, Drive couplings, Filters, Tanks and accessories.
Orta Spool valves and Electric and Manual Diverters.
Oleoweb Hydraulic valves and components.
Borelli Electrical Clutches, Speed reducer gearboxes and Industrial equipment.
Hoyea Cetop directional valves, Modular valves and steel manifolds.
Taicin Industrial Piston and vane Pumps.
Hydronit Mini power packs, Bespoke built power packs and accessories.
We can also source and supply equipment from most major manufactures or use our extensive databases to enable us to offer alternative solutions at competitive prices.
Craig started off his journey in 2010. Climbing the ranks throughout the British and national championships. During his career he has had many wins and podiums, when he cut his teeth in the ultra-competitive Thundersport GP1 Championship.
Craig's main goal has been to win at the Isle of Man TT. During 2016 Craig entered the TT for the first time and had a best result of 16th in the Superstock race with a best lap time of 124 mph.
The 2017 and 2018 season saw a steady increase in Craig's Lap times with an impressive 11th place finish in the 2018 Senior TT race with a best lap of 128 mph. Which was a fantastic achievement for the small privateer team from Immingham, Lincolnshire.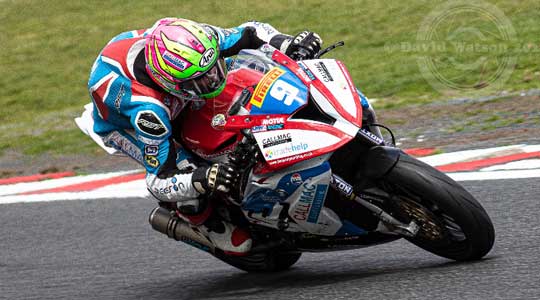 For 2020, the plan is the same as last year. Craig starts his testing programme in early March in Calafat, Spain and then he heads to Cartagena for a further 4 days. This should ensure his knee is in good shape for 2020.
Craig is set to compete in the first two British Superbike rounds at Silverstone and Oulton Park before the Northwest 200, and then it's the big one, The Island of Man TT starts in June.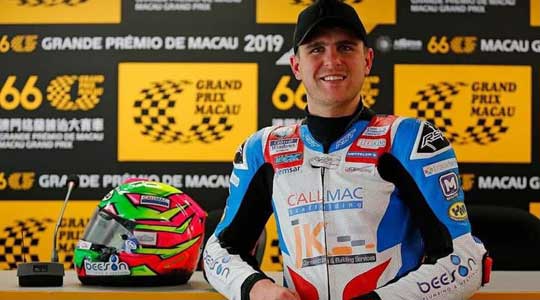 2019 was set to be Craig's best season yet, with realistic goals of achieving top 10 finishes in all the races at the TT. Joining the exclusive 130mph club was also one of Craig's goals, as he creeps a little closer to the front guys.
Unfortunately Craig suffered a huge crash at the North West 200 in Ireland 1 week before the TT. He crashed out of the Thursday night Supersport race whilst in 6th position. Craig had huge injuries and initially he was told he wouldn't use his right leg again. After returning to the UK and making a plan with some of the country's top orthopaedic surgeons, he returned back to competition only 14 weeks post op. Far from full fitness he managed to finish the Classic TT in 9th position.