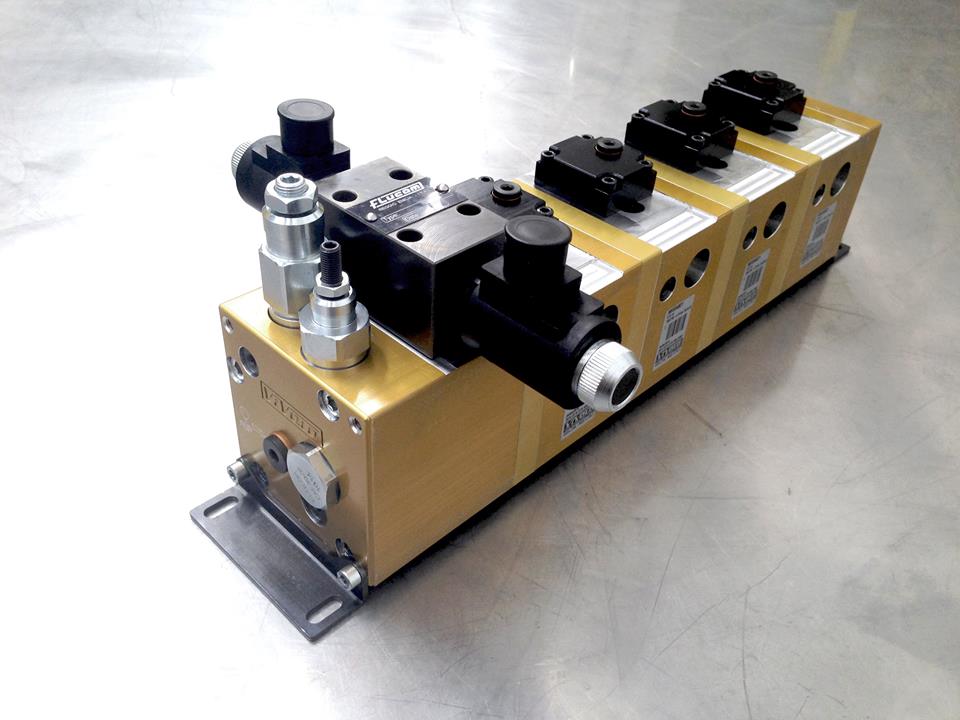 Geared flow dividers are typically used to keep multiple cylinders synchronised in operation and generally work well with even loads. Problems can occur if uneven loads are applied. This causes the cylinders to go out of synchronisation.
The MIA flow divider can cope with load variations, with high precision gears and a compensating valve system that constantly keeps a balanced load with high precision.
Even with an unbalanced load of up to 170 bar error is below 2%.
This lends itself to many applications, examples being double deck trailers, livestock trailers, multiple box fillers for crop harvesting and even a theatre stage with uneven load as the performers move around.
The flow divider can have Cetop valves attached to, in effect switch one or more sections off if not required without any intensification.
The MVA version gives a compact manifold type solution to reduce pipe work.
This MIA flow divider is a unique solution available only from Vivoil.
The MIA can be seen in action on the video links below.
Call our sales team on 01724 279508 for a quote.